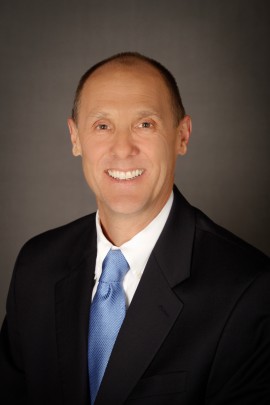 Mark Gatesman has been practicing law for over 25 years and is licensed in both Michigan and Florida. He specializes in criminal law, probate, and estate planning.
Criminal Law
Mr. Gatesman has handled hundreds of criminal matters over the course of his extensive career which include drunk driving cases, domestic violence, assault and battery, and possession of alcohol by a minor, possession of marijuana, malicious destruction of property, breaking and entering, home invasion, embezzlement, criminal sexual conduct (rape), homicide and manslaughter.
The six years he spent working in Bradenton and Tampa, Florida were focused on misdemeanors and all variety of felonies such as drug possession, sexual battery, felonious assault, possession of narcotics, home invasion, and battery on law enforcement.
Probate and Estate Planning
Mr. Gatesman is also heavily focused on probate and estate planning and administration including wills, trusts, financial power or attorney, and power of attorney for health care.  He also has extensive experience in guardianship and conservatorship.
Law Credentials
Admitted to the Michigan State Bar: 1997- Present
Admitted to the Florida State  Bar: 1990-Present
Admitted to the United States District Court, Eastern District (Detroit, Flint, Ann Arbor, Bay City)
Member of the Michigan Bar Association
Character and Fitness Committee 2012-Present
Member of the Florida Bar Association
Member of the Livingston County Bar Association
Member- President (2001), Charity Chairperson 2001-Present
Member of the National Association of Criminal Defense Attorneys
Member of the Criminal Defense Attorneys of Michigan
Education
Western Michigan University 1981-1985
BA Double Major Communications- Political Science
Dean's List
Social Member Officer Tau Kappa Epsilon International Fraternity
Student Leader, Freshman Orientation
University of Toledo College of Law 1986-1989
Personal
Mr. Gatesman's law roots run deep. He was born and raised in Howell, Michigan. His father, Charles Gatesman, was the Elected Livingston County Prosecutor from 1956-1966 making him the Chief Law Enforcement Officer in the county for a decade.
He is also an active community member and was on the Board of Trustees for the Howell District Carnegie Library from 2001-2005 which focused on a capital campaign for the improvement of the youth section of the library. He founded and is the organizer of the annual Run for Justice 5k which benefits the families of officers hurt in the line of duty.
Mark has maintained an office in Livingston County for the past 18 years and resides in Livingston County with his wife and two children.